TCW19-115 Cotton Name Long Sleeve T-Shirt Images 10 & 11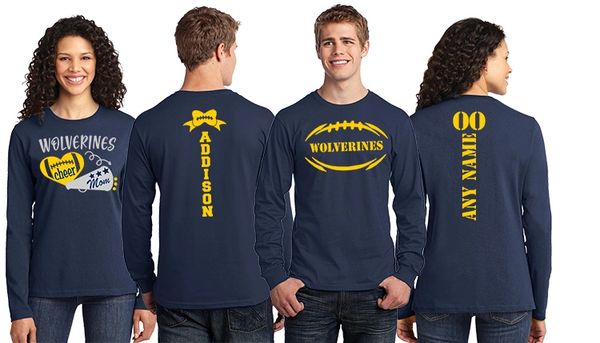 TCW19-115 Cotton Name Long Sleeve T-Shirt Images 10 & 11
5.4 oz., Cotton Long SleeveT-Shirt w/Name and Number on Back
We can place two numbers side by side if desired.
Contact us for any other Special Requests.

Available in Navy

Image identification located at www.heartlandspiritwear.com/tcw

Men's/Unisex Sizes
Ladies Sizes with feminine neckline and sleeves.
THIS ITEM SHIPS DIRECT TO TEAM MANAGEMENT FOR DISTRIBUTION.